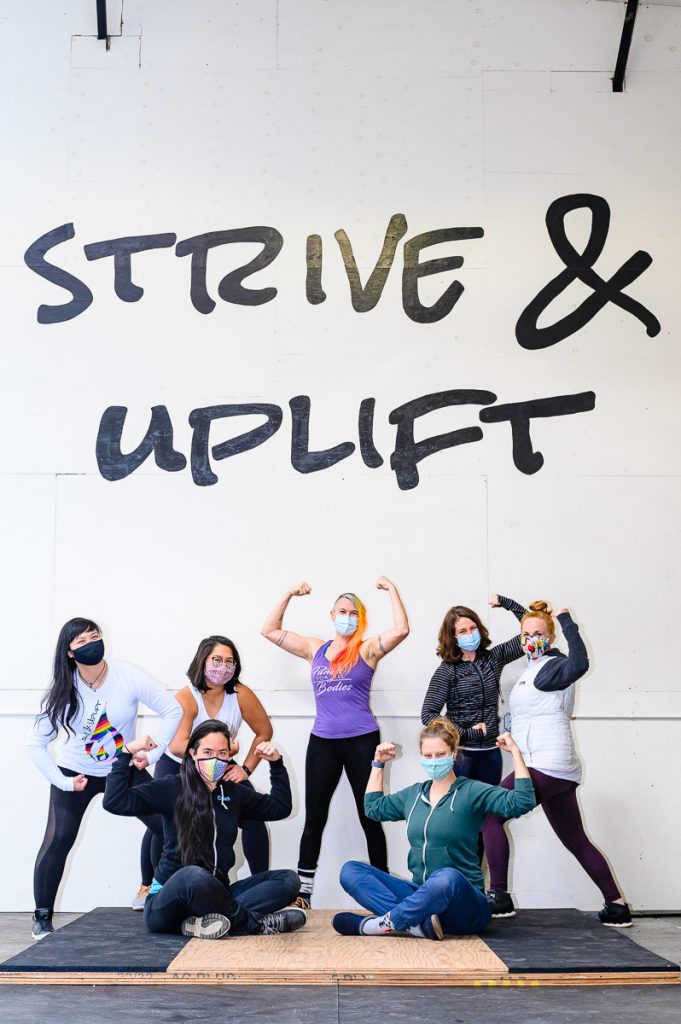 With mask and proof of vaccination mandates dropping, our S&U coaching collective decided to pause and check in with our movement community about what measures serve our needs best! We come together in our physical and virtual locations to move from different places with different vulnerabilities and accessibility needs. For example, some folks might benefit from strict health measures in the gym, while others may need to see faces in order to fully understand coach feedback and emotional/social cues.
As such, we're surveying our members on their hopes for our mask policy, and will delay any potential changes in our mask policy until at least the beginning of April. As the latest COVID wave subsided, we lowered our mask requirement back down to any mask that stays in place while exercising, including single surgical masks and double-layered cloth masks with ear loops. This survey is to help determine if we'll change the policy further to make mask wearing each member's choice!
As a coaching collective, we decided already that we will continue requiring proof of vaccination. We will use member feedback and monitor COVID numbers as we consider changes to our policy in the coming weeks.
If you're a member, check out your email for the member bulletin to find the link to the survey! We'll also post the link in upcoming zoom classes and in our physical locations.