Mission & Values
Support a diverse and ever-growing community through movement and empowerment
Cultivate community spaces for movement and connection
Prioritize coach support for growth, health, and longevity
Help individuals discover how to move confidently in their bodies
Question our actions and refine our systems to actively dismantle white supremacy
Participate in social justice action/reform and give back to our community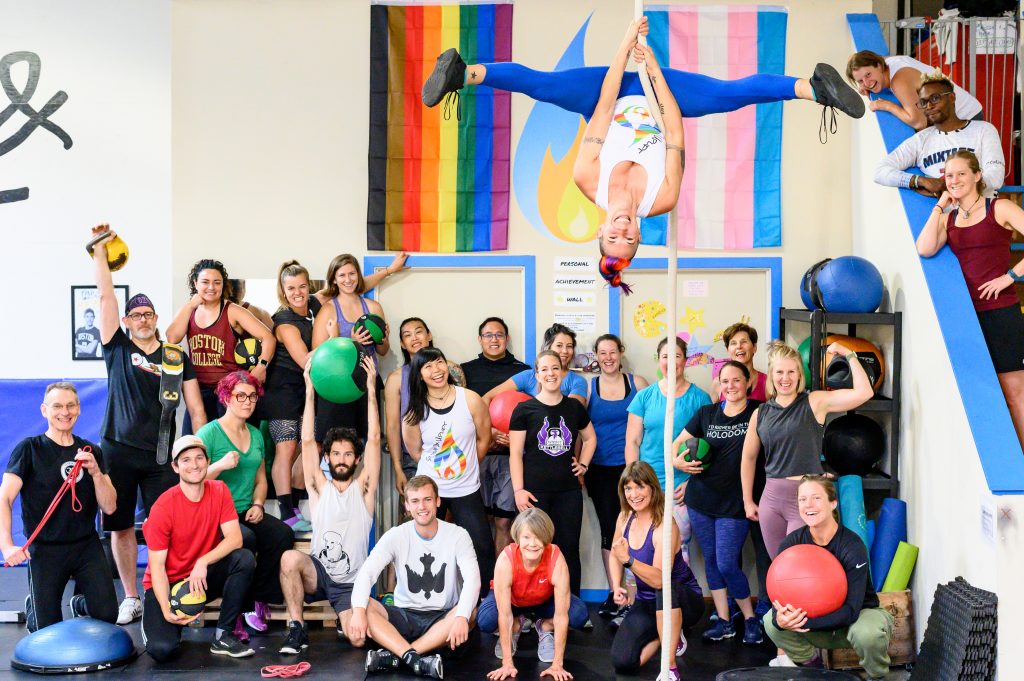 How does the Strive & Uplift team commit to expressing these values?
Accessibility
Using inclusive, non-gendered, and non-judgemental language in our classes and programming
Welcoming people of all backgrounds by lowering barriers to accessing services and being in community with those we wish to support
Dismantling toxic fitness culture by providing movement and service options for every body and ability
Valuing coaches' experience, compassion, informal education and values alignment as worthy credentials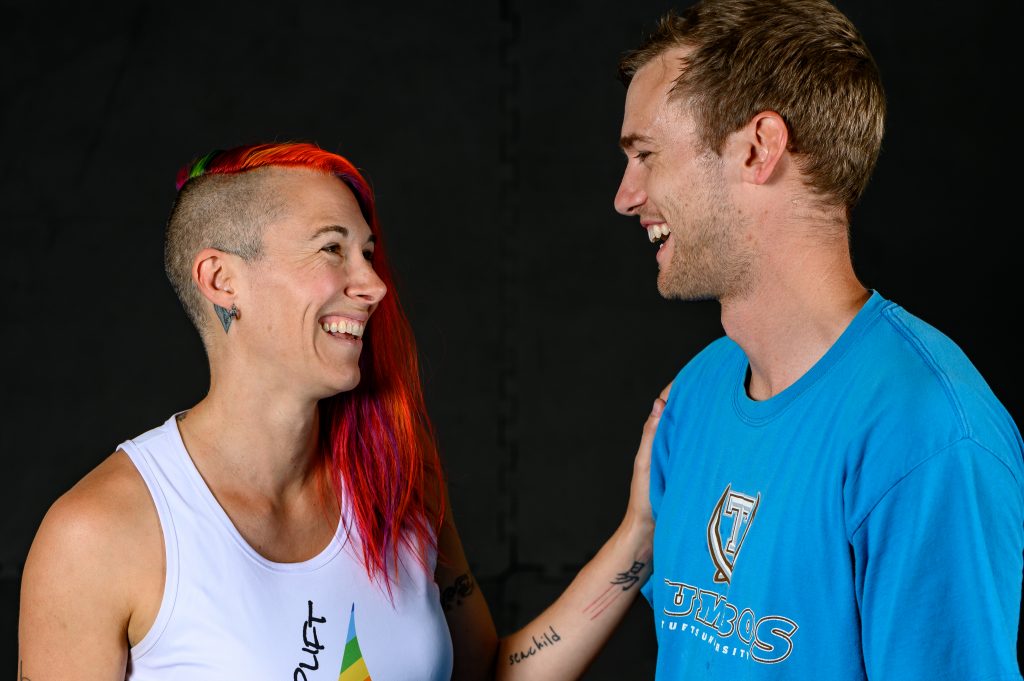 Support
Addressing safety, both physical and emotional, in our work and common spaces in a transparent and thoughtful way
Providing our members with many options for further learning and engagement with community
Investing in coach growth and working as a team to engage with issues and opportunities
Emphasizing the need for coaches to fill their own cups before helping others – offering daily check-ins, time off, and clear guidelines for engagement with other coaches and members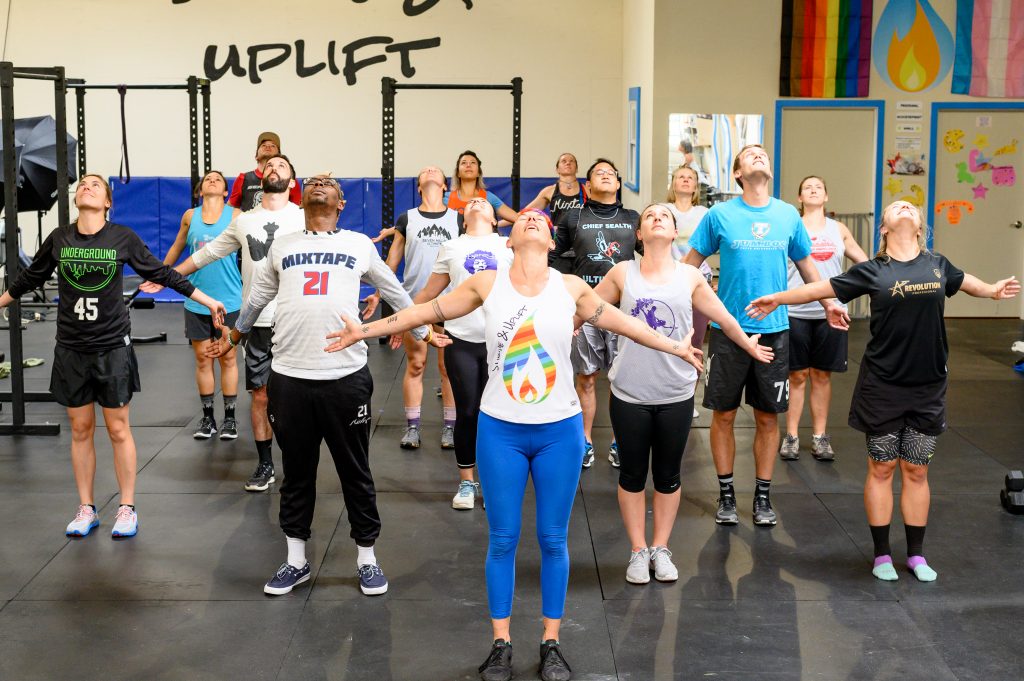 Growth
Participating in conversations with our members in order to adjust our systems and services to better fit the needs of the community
Using, revising, challenging and updating our education resources and engagement around topics of mental health, nutrition, recovery, and self-care
Encouraging community members to connect to their own bodies and experience, and to support each other's growth as well as their own
Engaging with a diverse network of coaches for mutual education and shifting away from cis-hetero-patriarchial fitness culture standards
Learning from fellow S&U coaches through check-ins, sharing resources, taking each others' classes, and consulting in their areas of expertise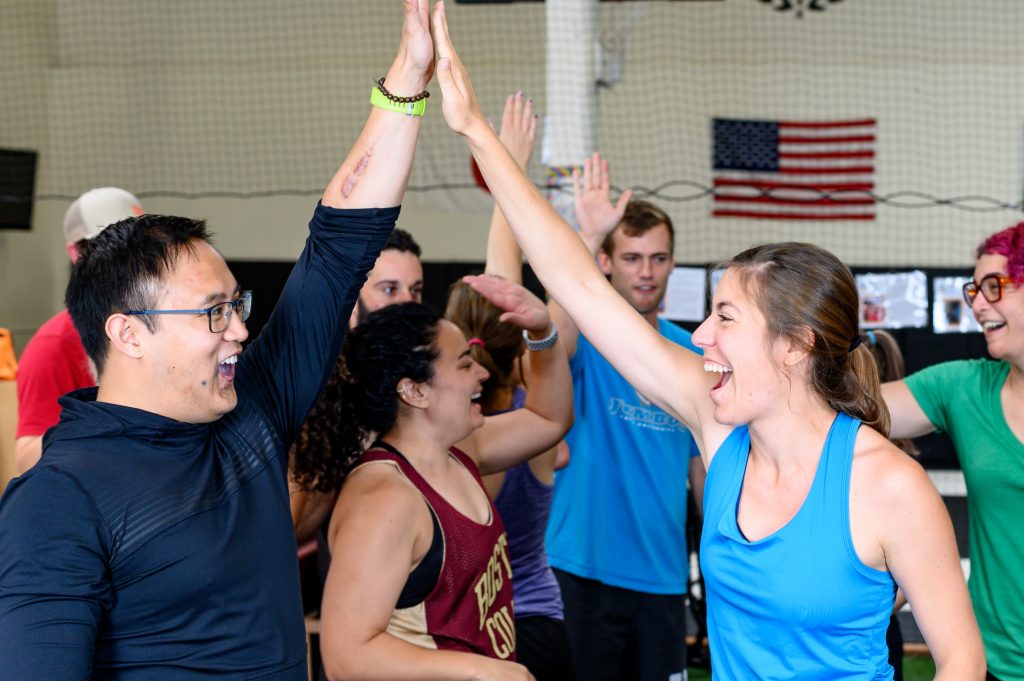 Service
Highlighting marginalized people's athletic and human efforts and successes, whether or not they're connected to us or our programming
Organizing and contributing to fundraising and donation drives for mutual aid and community services that need support
Learning from marginalized populations to better embrace and amplify their voices
Connecting our community with causes and initiatives that our coaches value in order to facilitate more resource distribution and increase visibility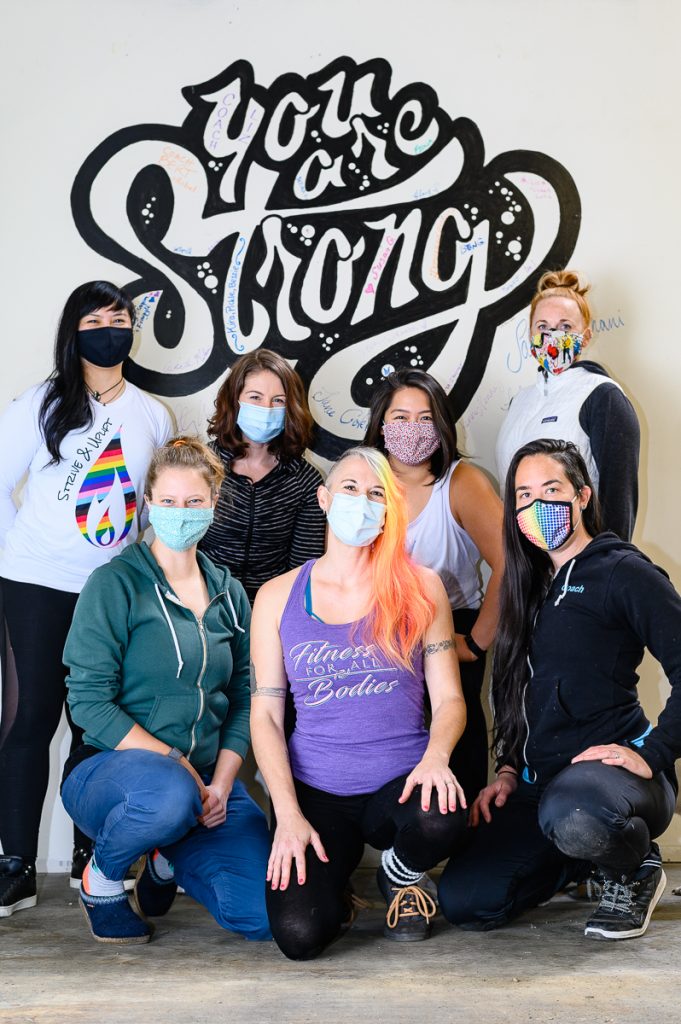 Like what you're seeing? Think you vibe with us and want to stay informed about what we're up to? Subscribe to our newsletter! We send out updates about once a month to our wider community about new things we're working on!
---
Strive & Uplift Team
Each of our coaches is a part of this community because they are passionate about its mission and vision: providing high-quality movement education and sport performance guidance in a supportive environment.
We bring different expertise and life experience to this initiative and relish all the opportunities we have to learn from each other, our partnering health professionals, and our clients! We have a growth mindset as a team, always striving to increase our skillsets while uplifting each other through supportive communication and caring in the process. We truly believe in living the mission and vision of this gym through our actions, and that includes among ourselves!
Click through to learn more about each of our coaches!
---
Partners
Strive & Uplift actively seeks out partnerships with entities that share our values of whole athlete support and inclusivity! We're excited to work with these organizations, providing valuable services, resources and education in exchange for their support for our Squad!
The Women's Strength Coalition is an international network of like-minded movement professionals, athletes, and fitness enthusiasts using our collective strength to impact the world in a meaningful way.
We believe all people deserve access to a movement practice that is safe and affirming. We believe exercise is a celebration of what our bodies can do, not a punishment for what we ate. We believe in taking up space.
Strive & Uplift is proud to be an affiliate of the Women's Strength Coalition, whose values of Inclusivity, Access, Education, Community, Collaboration, and Support align deeply with our own.

We believe that people in all bodies deserve access to quality movement education – we're thrilled to have our business be listed in the ASDAH Health at Every Size Expert database! The HAES principles are weight inclusivity, health enhancement, respectful care, eating for well-being, and life-enhancing movement.
Dr. Patrick has been working with our athletes since day one! In addition to providing excellent sports chiropractic services, he's also led workshops on K-Taping, mobility, and other subjects our members request. Right now he's working with Coach Kira on a new mobility system that will eventually be available through our online portal!
Once your PT runs out, where do you go to gain the strength and confidence necessary to return to an active lifestyle or sport performance? When you get injured and can't train hard, where do you go to get back in fighting shape? Real Rehab (womxn-owned) and Strive & Uplift share many clients and have a huge amount of respect for each others' expertise and movement philosophy. Two of their top physical therapists, Deb Scheibe and Catherine Nutting, collaborated with Coach Ren on our Return to Performance program for moms!
Aimee Gallo is a longtime nutritionist with a passion for organic greens and new research about hormonal differences in performance nutrition! She's led multiple workshops at Strive & Uplift and is available for coaching both online and in-person in Seattle. Her newest venture is an app that helps you track how many veggies you eat!
The ultimate community in the Pacific NW is stronger and deeper than any in the world because of Disc NW. They run all the programs that many of our athletes participate in, from youth and adult leagues to tournaments to education events. Strive & Uplift works with Disc NW to provide coach education, lead warmups for new players, and participate in summer camp coaching.
Providing great gear for ultimate players is only a small part of VC's mission – led by Adriana Withers for the past 20 years, VC is a voice for equity and diversity in multiple ways across all of their platforms! VC makes Strive & Uplift gear (like our awesome rainbow shirts) but also collaborates in our educational ventures and gives us the ability to reach their customers with our educational resources!
The Premier Ultimate League is a fast-growing womxn's professional league that's inspiring the ultimate community in a big way! Strive & Uplift was thrilled to create custom programming to help the players stay healthy and strong all season long – looking forward to a great relationship this year as well!