What is 1:1 Coaching?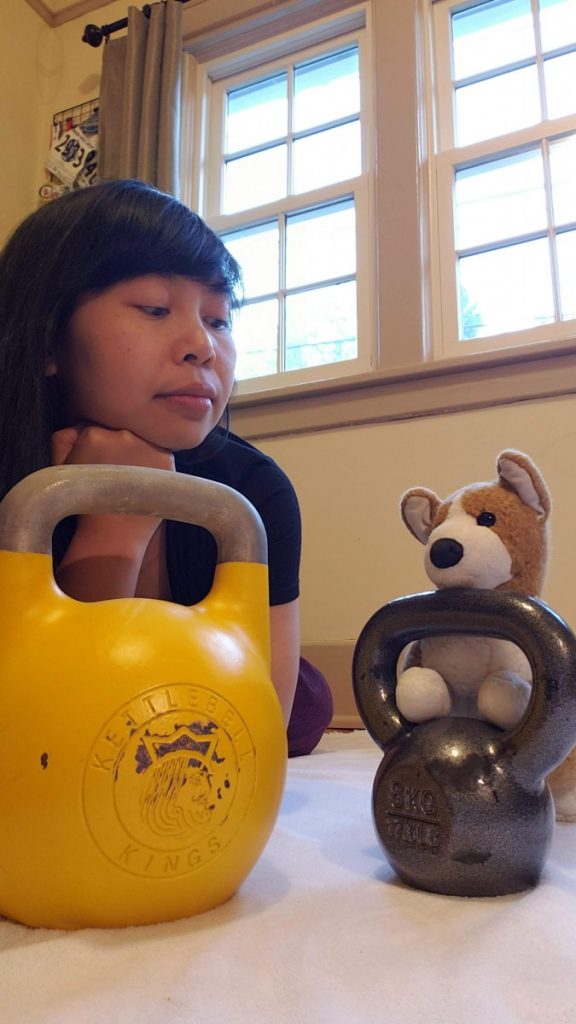 1:1 Coaching sessions deliver individualized support in a caring environment!
Our coaches work with you to hone in on your goals and areas of interest before developing a structure for your workouts. For those new to the idea of 1:1 Coaching but familiar with "personal training," here's a breakdown of what these sessions can include:
Joint mobility/stability exercises
Bridging the gap from rehab to activity
Strength & endurance work
Powerlifting
Olympic lifting
Sport-specific movements
Balance/coordination
Learning/refining good movement patterns
Core strength & integration into movement (Pilates)
Yoga
Movement evaluations (FMS)
We have a Whole Athlete approach to working with our community – health, wellness and performance has many more components than just exercise! 1:1 Coaching with Strive & Uplift can have other areas of focus to address your needs as a Whole Athlete:
Health/mindset coaching
Customized programming
Intuitive eating guidance
Running technique work
Self-care/recovery plans
In working with a coach, sometimes you'll get "homework" to do between sessions. Homework may be a few exercises that your coach would like you to work on in your own time to address a specific need (like injury recovery/rehab or mobility improvement). It is not as structured as a full workout, but rather a few exercises to improve your general movement in between working with your coach.
Custom programming is more involved for the coach to create, and usually looks like a structured workout plan that includes a warm up, sets and reps and a cool down. It includes videos or detailed descriptions of the exercises and how to go through it start to finish.
Our customized programming is in addition to any sessions you do with a coach. You and your coach will discuss the number and frequency of the workouts to find a plan that fits your needs. Here are just a few examples of what custom programming can look like:
Detailed session recaps with videos of the exercises you did so you can repeat the work you did with your coach on your own later
A full mobility routine designed for your needs that fits with your other activities
Monthly workout programming to guide your training
---
Why Strive & Uplift?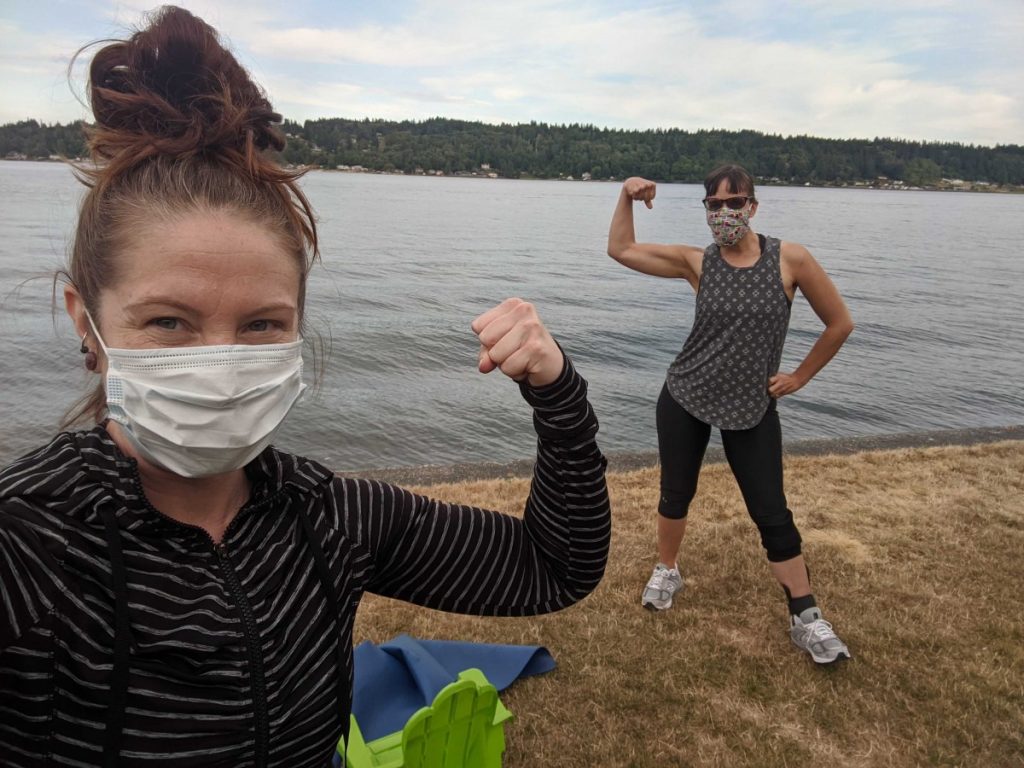 We take a team approach to 1:1 coaching at Strive & Uplift. Each one of our coaches offers their own unique skill set, and we want to make sure you get the absolute best coaching for your needs! There are so many aspects to health and wellness, and our coaches have a huge variety of expertise in these different areas. We often ask each other's advice, and if clients are interested in working with multiple experts, we love to collaborate in designing programming and coaching!
We know the value of human interaction, but want to make sure we're caring for everyone's physical and emotional safety! We offer virtual and in-person sessions both outside and in training facilities. Due to the pandemic, in-person sessions are subject to change and specific health measures in response to state and local health guidelines, as well as coach and participant comfort.
---
Flexible Pricing Structure
The ability to work with a coach one-on-one shouldn't be reserved for only those who can pay top dollar!
There's so many reasons why someone would want to work individually with a coach! Past traumatic experiences from gym settings, recovery from an injury, guidance through a difficult pregnancy, the list goes on! It's important to us that we come together as a community to support quality education and guidance for all.
We use our flexible pricing model to allow people to pay a range of prices – if your situation allows you to pay more, you can do so knowing that your support will go towards subsidizing others who have less means. Together, we can keep our services and expertise accessible!
How it Works
People with more access to money, family wealth, and overall financial stability pay more for the same services than those who are less financially secure. That way, everyone pays closer to a similar percentage of their expendable income for our services. While the world still runs on money, this is the best way to ensure our coaches can continue providing awesome instruction and support to everyone!
As you decide whether you should pay more, less, or the same amount as our starting rates, you'll consider the following:

Your household income
Your access to family assets & wealth, or assistance you provide to your family
Your debt to income ratio
The relative costs of meeting your basic needs (e.g. do you need to spend more than others on healthcare?)
Value of 1:1 Coaching
1:1 Coaching sessions deliver individualized support! You and your coach(es) invest in each other in a relationship built to serve your needs. Our coaches offer their expertise, collaborate as a team to solve problems, and constantly develop our practice as movement professionals. It's an intimate and highly rewarding way to develop new skills, get support and accountability, strive for your individual goals, and know that you're working with an expert who's focused on you!
Similarly, workout programming, including detailed session recaps, is designed specifically for your needs by a coach who understands your history and goals. These workouts include exercise videos from our collaboratively built library with cues specific to the exercise and lots of options for different bodies. The workouts are yours to keep, so they have ongoing value if you want to revisit them!
Determining what to Pay
You can use this chart to help decide what the right price is for you. Everyone's financial situation is informed by the interactions between income, wealth, debt, and varying costs of basic living expenses. Consider where you fall in each of the categories presented to determine your overall financial position.
This chart is offered solely as a guide to help you decide the rate that's best for you. It's impossible to capture everything, which means you may have specific circumstances that aren't reflected here. Ultimately, the choice is yours — we're trying to lower barriers, not put more in your way!
With your coach, you can decide whether to pay each time you have a session, or if you want to buy multiple sessions up front. You may want to buy multiple in order to commit to a training plan or feel that sense of investment in yourself! Sessions bought in advance expire 6 months from time of purchase.
Sessions are typically 55 minutes long, but that's subject to change according to COVID guidelines for in-person sessions. The price points listed below are before sales tax is added, which is currently 10.25%. Payment is due at or before the time of service.
If your coach is traveling to you, whether that's to your home or a park near you, we may charge up to $15/hour and 56 cents a mile to compensate for travel time and expense. All of this will be discussed with your coach ahead of time as you figure out a setup that works for both of you!
Bottom
Low
Medium
High
Top
Income
– Unemployment without UI or disability
– Employed marginally or in a criminalized sector (not by choice)
– Unemployed with UI or disability
– Underemployed compared to cost of living
Stably employed at around the median income, with ability to cover unpredicted expenses
Stably employed above the median income, consistently have disposable income
Stably employed well above the median income, consistently have plenty of disposable income
Family of Origin Assets / Wealth
– Family has no assets or debt is more than assets
– No access to family
– Family relies on me for help with basic living expenses
– Family has some assets
– I sometimes help my family of origin or chosen family with basic living expenses
Family has assets, like a house they are paying off
– Family has many assets, like a paid-off house
– I will inherit a house and/or a small amount of money
– Family has many assets, like investments
– I have or will inherit wealth
– Someone else paid/pays my housing or down payment
Debt:Income Ratio
My debt is from basic living expenses such as food, rent, utilities, healthcare, childcare
My debt, including student loans or car loans, are more than my yearly income
My debt, including student loans or car loans, is about the same amount as my yearly income
Less debt than yearly income
No debt
Recommended Session Rate
$60/session
$75/session
$90/session
$105/session
$120/session
Recommended Programming Rate
$24/workout
$27/workout
$30/workout
$33/workout
$36/workout
"Session" means each 1:1 coaching appointment with your coach. "Workout" means each individual workout plan created by your coach for you to follow on your own.
Your coach may want to start with a 30-minute consultation to direct your work together and make sure you're a good fit for each other! This has a $20 flat fee — let us know in the interest form if this cost is a barrier to you!
Cancellation & No Shows
You can cancel your enrollment up to 24 hours prior to the start of the session without penalty by messaging your coach.
Please cancel your enrollment as soon as you know you cannot make it.
Any cancellations made within 24 hours of the start of the session are considered Late Cancels/No Shows.
You may be able to work with your coach to reschedule, but if your coach cannot reschedule then it will be treated as a Late Cancel/No Show if you cancel within 24 hours.
Coaches may cancel sessions due to adverse weather, activation of COVID exposure procedures, or coach illness. In the event of this kind of cancellation, clients will not be charged.
Late cancellations (made within 24 hours of a session) and no shows (do not attend an enrolled session) may incur a fee; for coaching sessions one pass will be deducted at your session rate.
Life happens! Every person is allowed 1 late cancellation per year (for no charge).
See our Enrollment & Cancellation Policy for more details.
---
Interest Form
Ready to explore this coaching option? Please fill out the 1:1 Coaching interest form so we can connect! Consider filling out the General Interest Form instead if you're not sure 1:1 Coaching is best for you. After we digest the information you give us, we'll connect you with the coach that we think will best suit your needs – they'll reach out to schedule a 30-minute consultation or get started with the first session!
Note: Right now, we are nearing our capacity to take on new 1:1 Coaching clients. The more detail you can provide in your form, the easier it will be to accommodate you or let you know if we can't at this time. Our goal is for you to be supported in your movement practice!