Our Virtual Ultimate Strength & Conditioning Membership for Masters Players offers workout programming and other resources to support you as a whole athlete.
Our programming takes into account the changing seasonal demands of training for ultimate. We integrate a variety of methods into our training plans to improve your performance and stay injury resistant. Invest in yourself and take the guesswork out of your training!
Why Choose Strive & Uplift?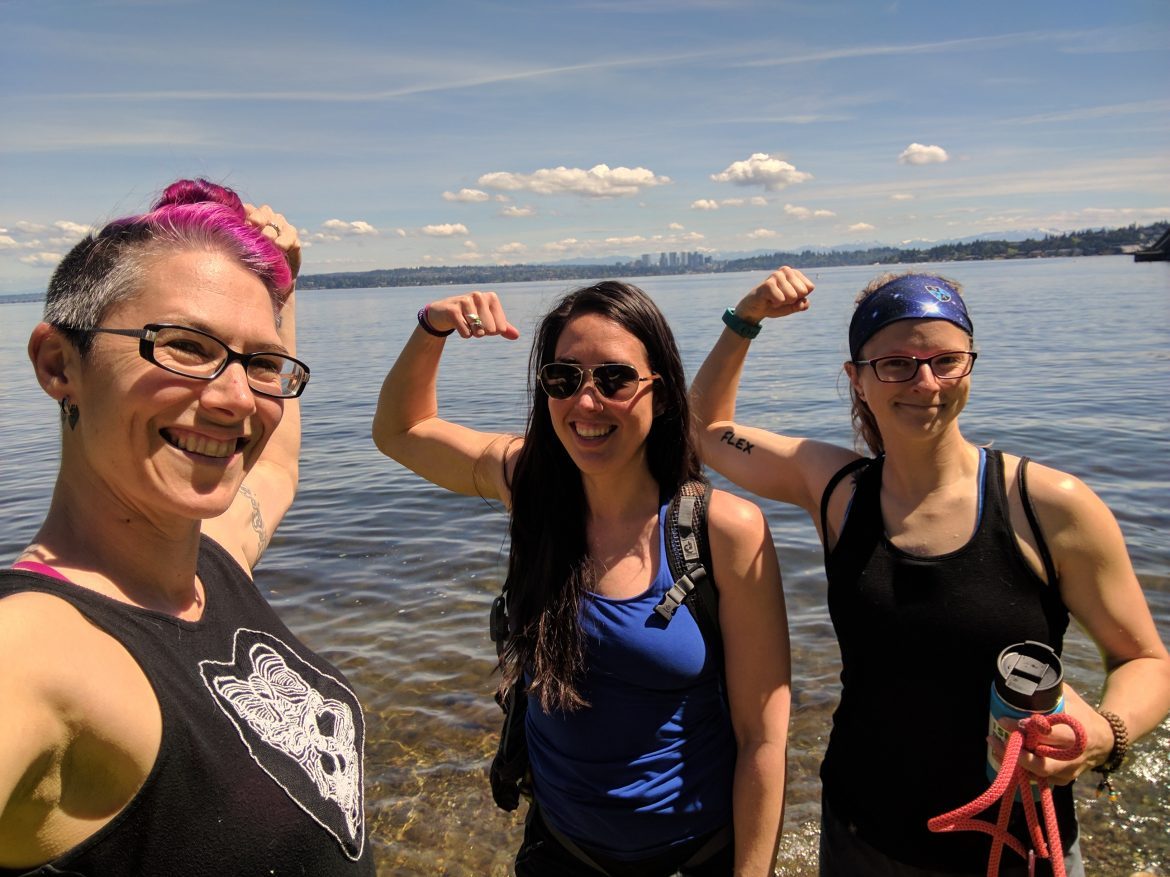 When selecting your training plan, ultimate players have many choices. We think having options is a good thing! It means our community and our sport is growing. Strength & Conditioning professionals in ultimate are all striving to make our sport better, and together we are creating a strong foundation to uplift those around us. You then get to choose the team & plan that fits you and represents your values!
We are proud to provide professional strength & conditioning coaching to ultimate athletes of all competition levels and aspirations.
When you work with Strive & Uplift you are choosing a team that:
Is founded on the principles of striving to be your best and uplifting those around you. We keep our prices low so everyone can afford quality strength & conditioning.
Invests in the ultimate community. We are eager to continue growing this sport, we stay in touch with what matters to you, and we advocate for ultimate players and coaches. We are engaged, active members of the community.
Is a womxn-owned-and-operated small business. In a male-dominated world, we provide you with an opportunity to "vote with your wallet" and support womxn in ultimate in a tangible way.
Truly understands ultimate players. We have extensive experience in the field of sport-specific training. Our coaches play, coach and live at every level of the sport from local leagues to the world stage.
Provides responsive training plans. We train a wide variety of athletes both in-person & virtually and stay on the cutting edge of what players need.
Integrates diverse perspectives on training. We support the whole athlete with our team of specialized coaches & health professionals and use of research-driven resources.
Empowers players through education. We focus on quality instruction of not only what to do, but also why so you get the most out of training content.
What's Inside?
Check out this video to get a look at our memberships and get to know how our team will support you. Every membership has a free 3-day trial and no initiation fees, so if you want to see more, sign up with no obligation!
Our Training Philosophy
We focus on fundamental and functional movement patterns.
We build strength and control starting with the core, apply it to major lifting patterns, and then to movements on the field. Throughout all of this, we take care of soft tissue and mobility work to maintain functional movement.
We use cyclical training variations to provide appropriate training stress throughout the year that will help you perform your best during the post-season!
We acknowledge that every athlete has their own goals, working edges, training history, and personal schedule that impact how they interact with their training plan.
We provide tools and strategies to care for the whole athlete from nutrition and mental health to monitoring training (and life!) stress.
We respond to athlete feedback and stay current on the latest research through study and collaboration to keep our programming current and responsive to your needs.

Masters Player Specific
This membership was specifically designed to meet the needs of Masters players!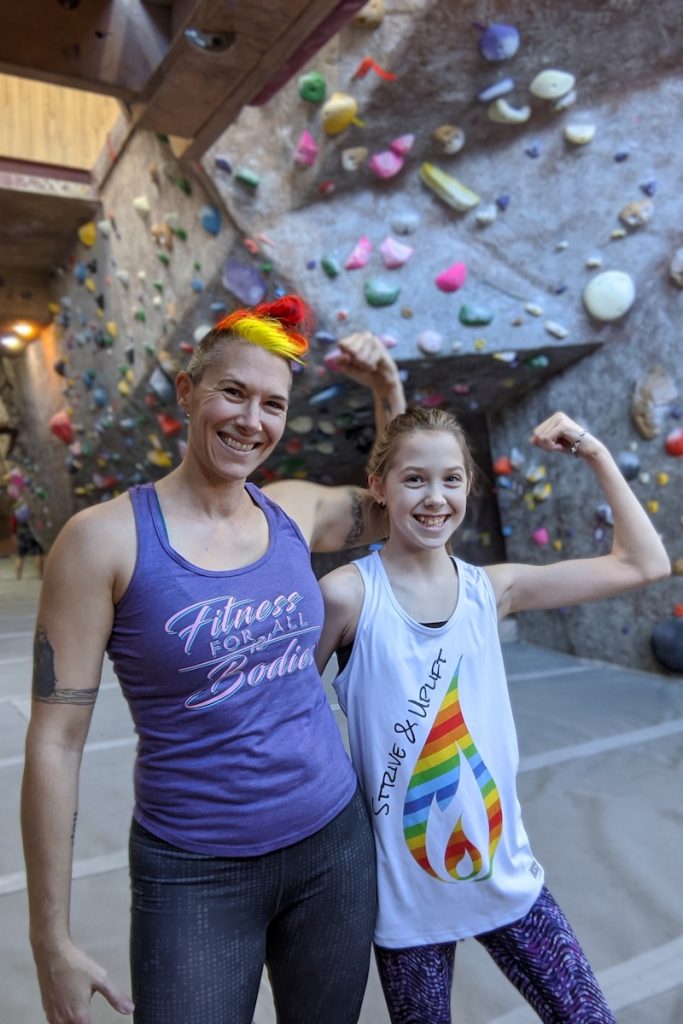 Customized to fit the Masters calendar
The Master's season runs on its own calendar, which means training happens on a different timeline for you than it does for club players. This program is set up to get you prepared for peak performance in the Masters series.
Complete programming throughout the calendar
Masters teams vary widely in how much they meet to practice. This program gives you all the tools you need to be physically prepared to perform! The strength & stability training moves alongside the progressive running programming to get you where you need to go, and the complementary soft tissue and mobility resources care for you in between. There are recommendations on how to shift your training plan according to how many team practices, scrimmages, and pods you have (or don't!) so you can feel confident going into tournament season.
Options for when you can't get to the gym
Masters players lead busy lives! You might feel like you're being pulled between priorities at work, with your kids' schedules, or with your partner. It can be hard to set aside regular time to get to the gym and care for your physical preparation. This membership includes gym-free programming that moves through the same rhythm of training as the lifting programming. It works great as strength and stability training on its own or can substitute in for those weeks where you can't manage the production it can take to get to the gym!
"Thanks so much for you and your team's dedication to creating these programs. They helped me come back from a serious foot injury and I feel so fit. Even playing at elevation at masters nationals, I felt so good."


Mariana R., Nashville Nightshade, Old #7, 'Shine
Membership Options
Individual Membership
Flexible Pricing ($20/mo suggested, $10/mo minimum)
This membership is designed for Masters ultimate players. In order to provide the most flexibility to this incredibly diverse audience, we're using a name-your-price model for individual and team memberships. The membership includes a wide array of content:
Cyclical lifting programming designed to get you to peak performance for the Masters series
Alternate gym-free strength, stability, and mobility programming for those who don't have access to weight training equipment
Progressive running programming that builds your running technique alongside conditioning and speed
Two options for the foundational phase to get started with our programming – a 4-week phase and an extended 8-week phase for people who have been away from sport for a while
Communicate with coaches and other athletes using the Strive & Uplift Community Slack
A library of clinics and technique instruction videos, including:

Deep dives into form and safety for over 50 specific lifts
Video instruction for all major lifts and running technique elements
Clinics on speed and agility concepts and drills to help you understand how to maximize on-field performance and reduce the risk of injury
Mat-Pilates style core training instruction from the ultimate players' lens
Nutrition clinics with specific recommendations for vegetarians and folx with menstrual cycles
Mental health skills training for personal reflection and interpersonal communication
Soft tissue and mobility clinics, including the use of soft tissue tools, K-tape, and other equipment-free movement practices to keep your joints moving well!

Reduced rates on Virtual Consults with our staff of Strength & Conditioning professionals
Individual memberships are linked to the account that purchases them. If you want to get a membership for someone else, you'll need to purchase the membership from their account. We do offer gift certificates if you want to give a set amount. For larger group memberships, check out the team membership option below! Contact us if you have any questions.
Team Membership
~20% Off Individual Rates
Invest in your strength & conditioning as a whole squad (minimum 15 players) and get access at a discounted group rate! When you sign up for team membership, your squad will get a private channel in our Strive & Uplift Community Slack to communicate about workouts and get feedback from our coaches.
We also offer virtual workout and workshop sessions for teams either in conjunction with team membership or on their own! Email us for more information. Discounts apply if you bundle services and sessions!
Your team can get Masters Ultimate memberships at flexible rates ($15/mo per person suggested, $8/mo per person minimum). Because this membership includes progressive, cyclical content for those with and without access to gym equipment, it's perfect for teams who need flexibility in programming!