We've designed a membership to get you ready to compete in the women & non-binary pro ultimate season! We're so excited to be able to support athletes taking the stage to be role models. We're inspired by you, and want to do whatever we can to support a successful season and career.
We understand the weight of the decision of playing the pro season – it takes time, effort, investment, and energy! We're here to make things a little easier by providing workout and whole athlete care resources.
What's Inside
We want to provide flexibility to teams and athletes participating in the women & non-binary pro season, so we've combined our in-gym and gym-free resources into one powerful package.
The program runs through the competitive season, with options to do use a gym or not, depending on what's right for you. This offers the perfect balance for teams where folks have different access to lifting equipment but want to be on the same program together!

Our lifting workouts are centered around the movement patterns of ultimate – enhancing strength, stability, and mobility in order to reduce your risk of injury, then translating that work to the game through power development in the gym and aligned running technique work on the field.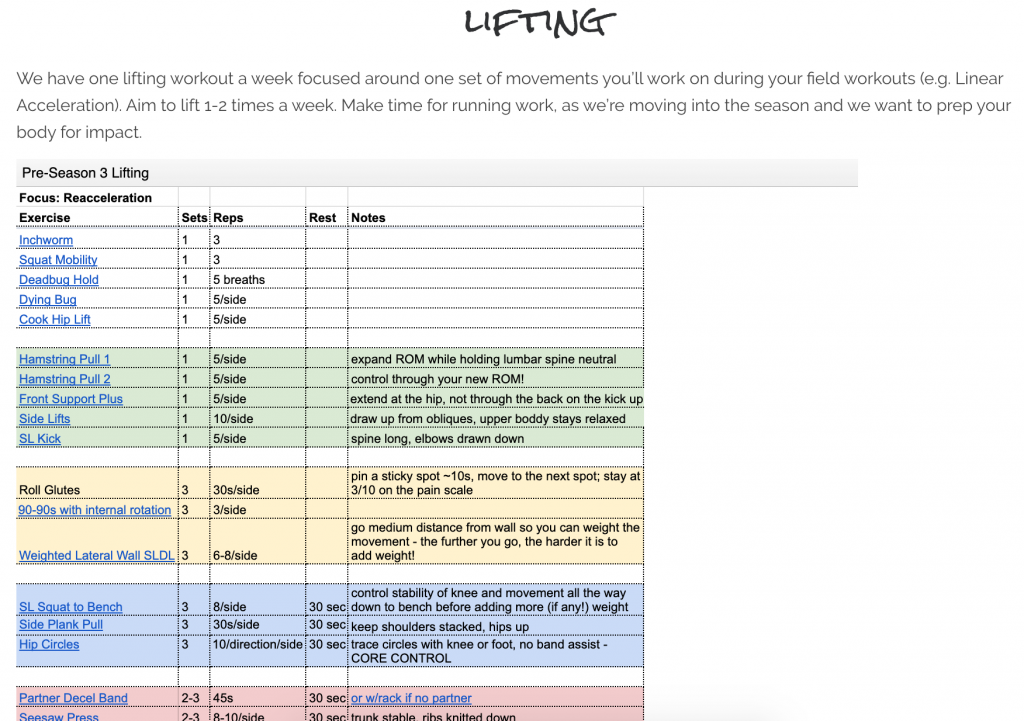 The membership offers a gym-free movement workout each month with individualized exercise progressions. These movement workouts follow a the same cyclical training schedule as the in-gym workouts to focus on developing strength, stability, and power.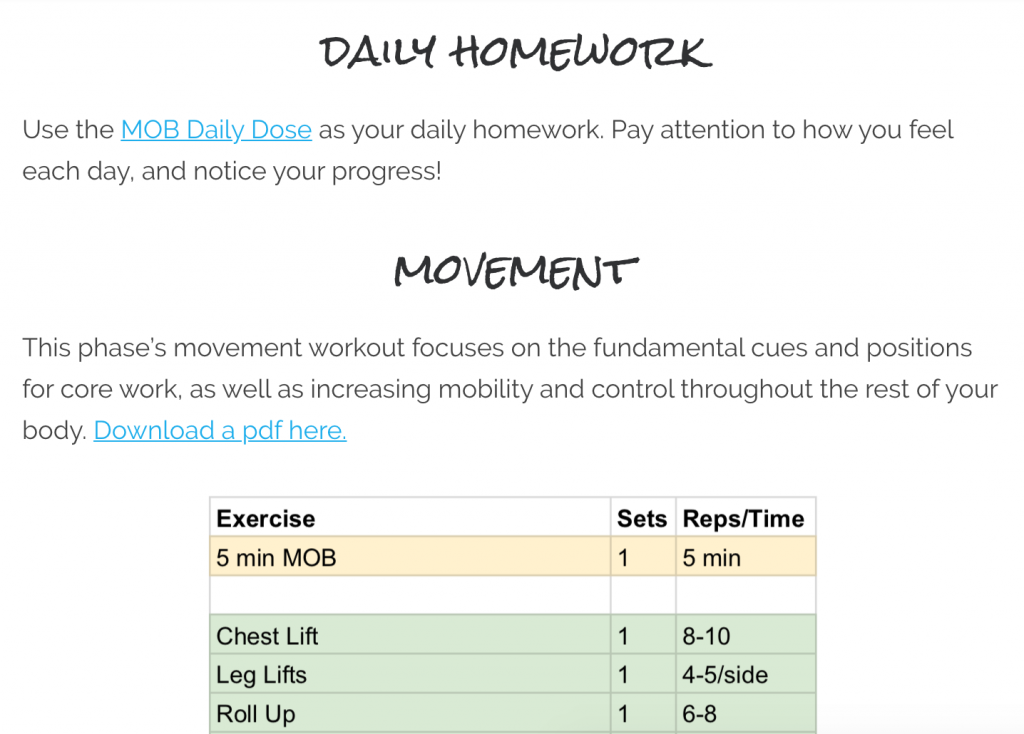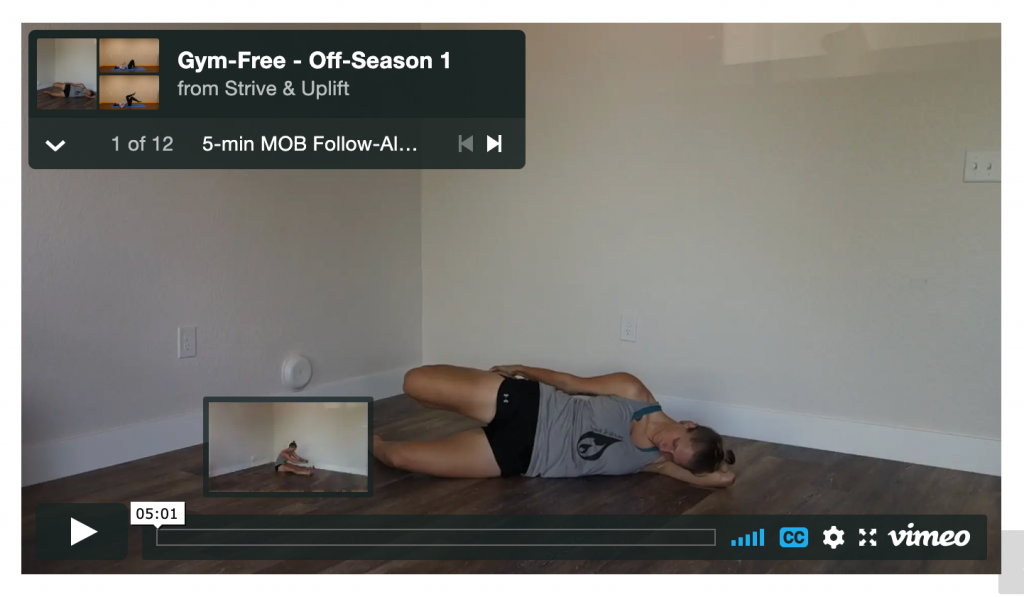 Both the lifting and gym-free movement workouts are paired with 1-2 running workouts each week, depending on the time in the competitive calendar. These are designed to progress with your season to get you ready to compete, with recommendations on how to modify your training volume according to your competition schedule.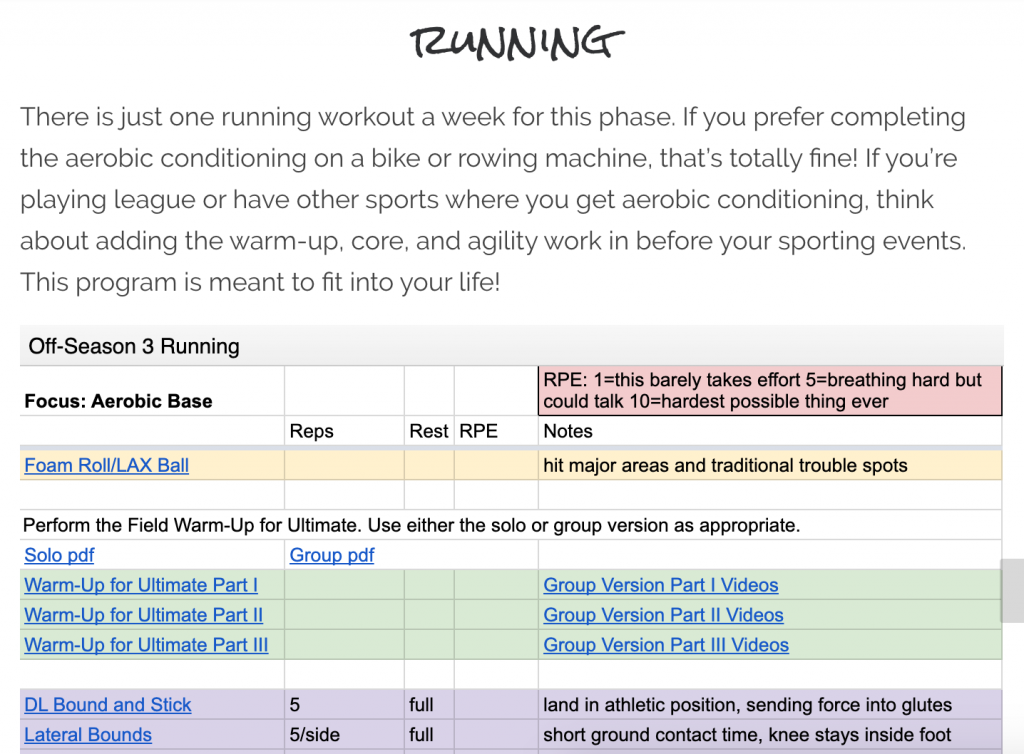 It also includes access to our full clinic library, with topics ranging from mental health to soft tissue tools and mobility, as well as speed & agility technique videos that accompany the running work.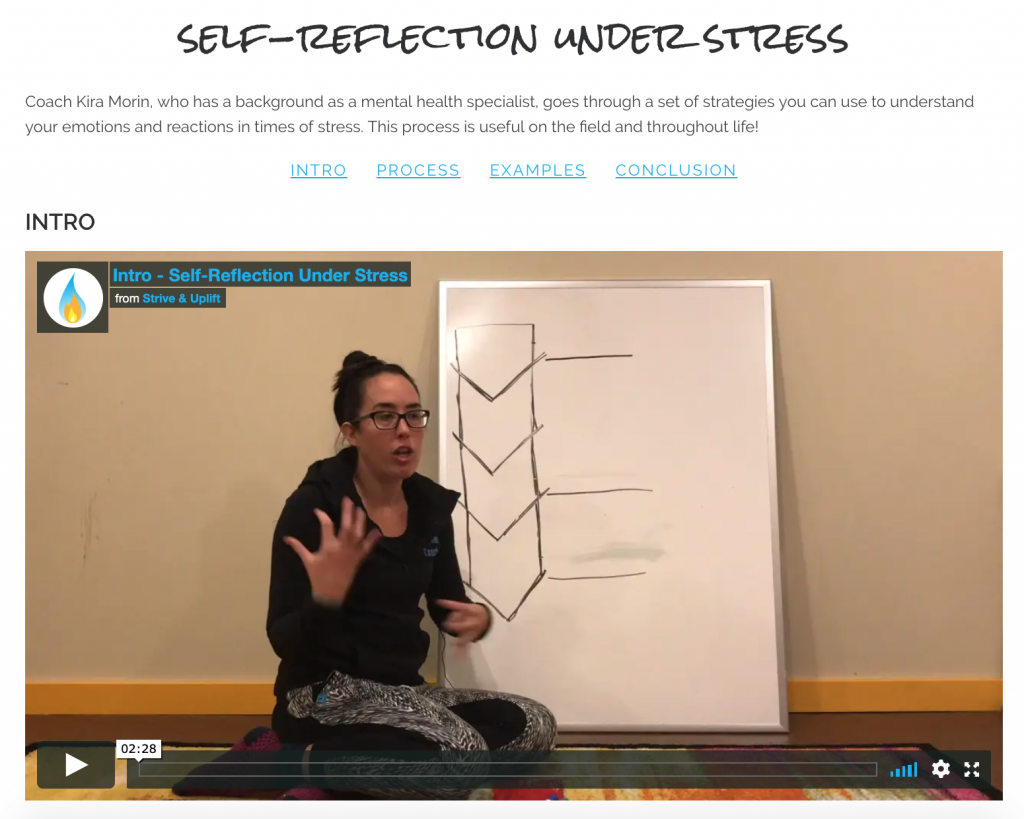 Membership Pricing
In order to provide the most flexibility for individuals and teams with different resources, we're using a name-your-price model for individual and team memberships. The membership includes a wide array of content:
Cyclical lifting programming designed to get you prepared for the women & non-binary pro season
Alternate gym-free strength, stability, and mobility programming for those who don't have access to weight training equipment
Progressive running programming that builds your running technique alongside conditioning and speed
Two options for the foundational phase to get started with our programming – a 4-week phase and an extended 8-week phase for people who have been away from sport for a while
A library of clinics and technique instruction videos, including:

Deep dives into form and safety for over 50 specific lifts
Video instruction for all major lifts and running technique elements
Clinics on speed and agility concepts and drills to help you understand how to maximize on-field performance and reduce the risk of injury
Mat-Pilates style core training instruction from the ultimate players' lens
Nutrition clinics with specific recommendations for vegetarians and folks with menstrual cycles
Mental health skills training for personal reflection and interpersonal communication
Soft tissue and mobility clinics, including the use of soft tissue tools, K-tape, and other equipment-free movement practices to keep your joints moving well!

Reduced rates on Virtual Consults with our staff of Strength & Conditioning professionals
Recommendations on how to move forward into the summer as the pro season concludes!
Individual memberships are linked to the account that purchases them. If you want to get a membership for someone else, you'll need to purchase the membership from their account. We do offer gift certificates if you want to give a set amount. For larger group memberships, check out the team membership option! Contact us if you have any questions.